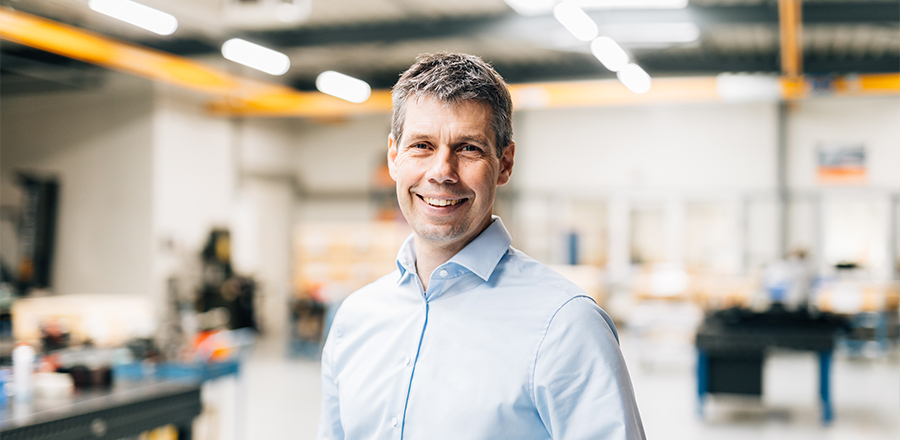 Over 30 years of SCHWARZER
»During this time, many things have changed, including those in our company. But our drive is still the same today- our passion for technical progress and maximum quality.«
Thomas Bollweg, Managing Director
COMPANY HISTORY
RALF SCHWARZER VERKEHRSTECHNIK is founded
Development, design, and manufacture of all coils for articulated magnetic brakes for BSI / SAB WABCO / Faiveley / Wabtec
First series delivery
First series delivery of rigid magnetic brakes and hydraulic devices for streetcars
Compact hydro units
Development, design and manufacture of compact hydro units for KNORR Bremse
New construction of the office and assembly complex in Halle/­Westphalia.
Articulated magnetic brake for MRP
Development, design and manufacture of all Articulated magnetic brakes for MRP - Mannesmann Rexroth Pneumatik
Extension of assembly hall
10,000th rigid magnetic brake delivered
Schwarzer holds 40% market share
2008 - 2018 approx. 40% market share of all streetcars magnetic rail brakes built in the western world
Expansion of storage capacities
Thomas Bollweg gets promoted to the leadership team
Expansion of the company property
"New construction" of the final assembly brakes and a delivery warehouse
1,000th bogie equipment for mainline trains delivered.
25th anniversary of the company
Solar plant FOR SELF-SUSTAINABILITY
Extension of assembly hall and warehouse
2023 – Schwarzer in numbers
Produced in total since 1992 – as of end 2023:
32000
Rigid magnetic brakes type EMS
2500
Articulated magnetic brakes type EMGS
5000
Bogie-equipment articulated magnet
58500
Coils for magnetic track brakes