articulated magnet brakes are used almost exclusively in mainline railways. They have a magnetic body divided into several parts. The tie bar, which is mandatory for mainline railways, rigidly connects the two articulated magnetic brakes.
To compensate for this rigid connection, the pole shoes are installed movably on the coil bodies and can thus adapt to the rail. The suspension is usually designed in high suspension with actuators.
GROUNDBREAKING DEVELOPMENT
Lowest overall height available on the market
Maintenance friendly construction
Lightest actuator available on the market
Highest Adhesive force per available installation space
Lowest power to weight ratio
Maintenance-free actuators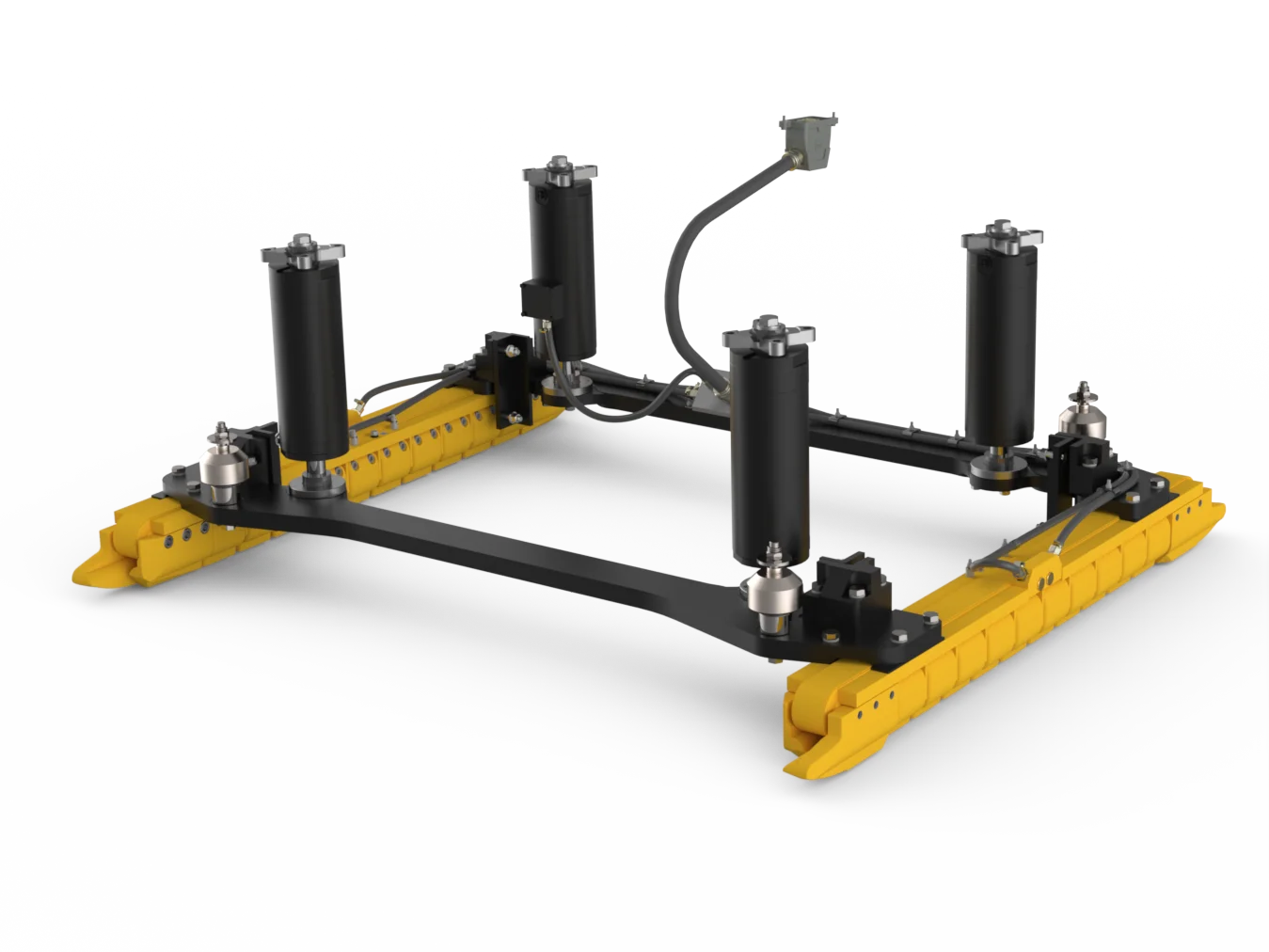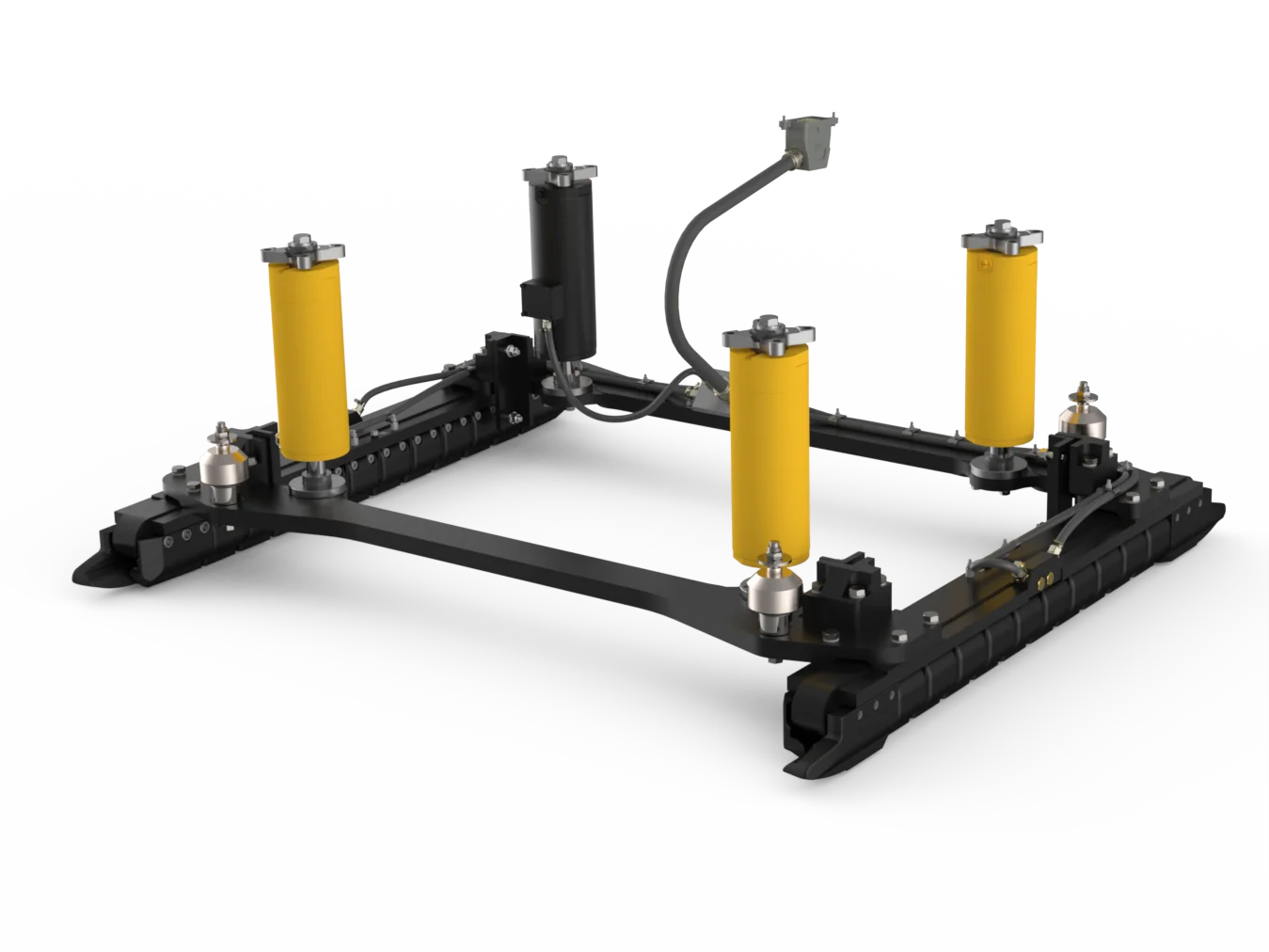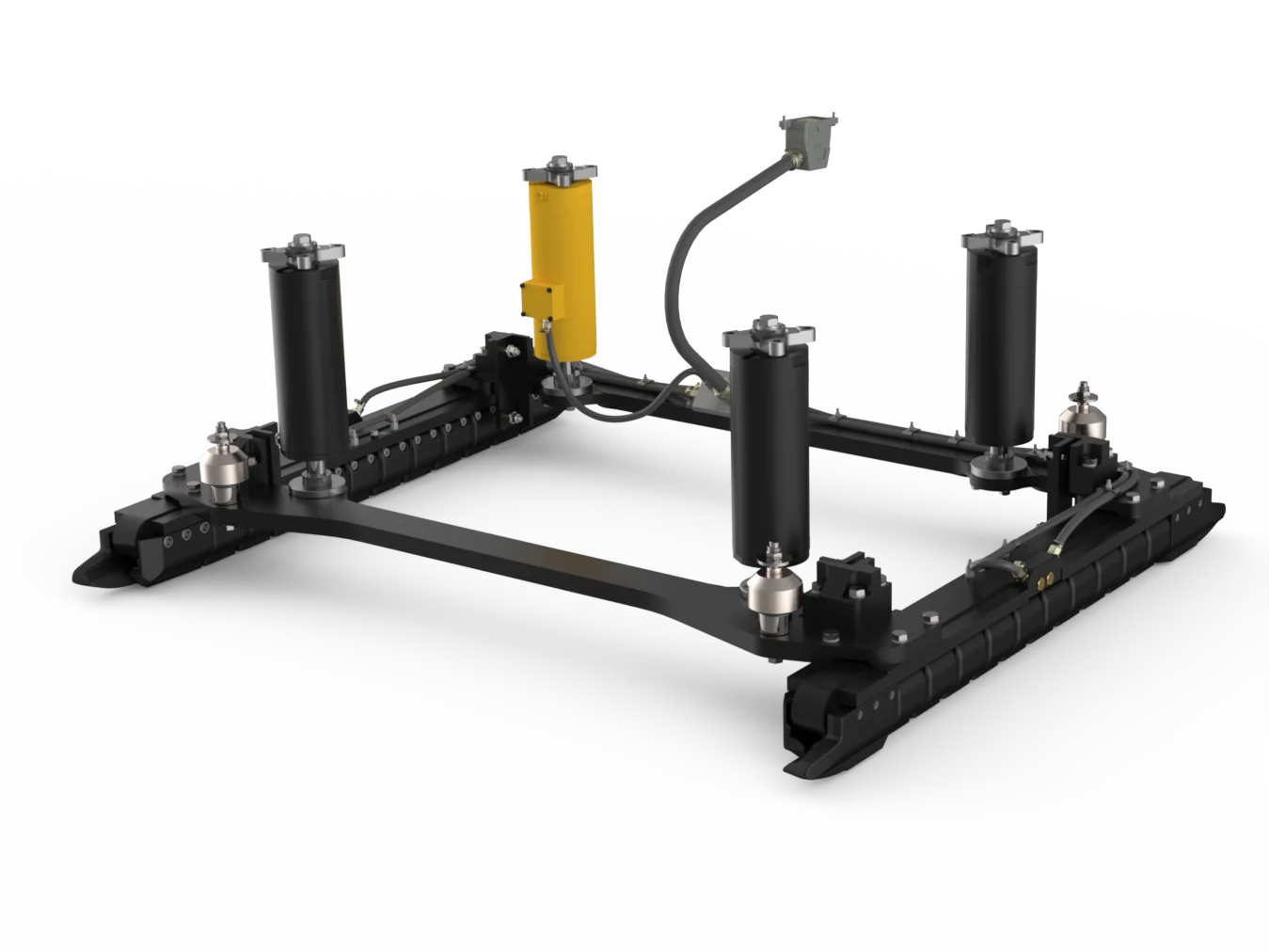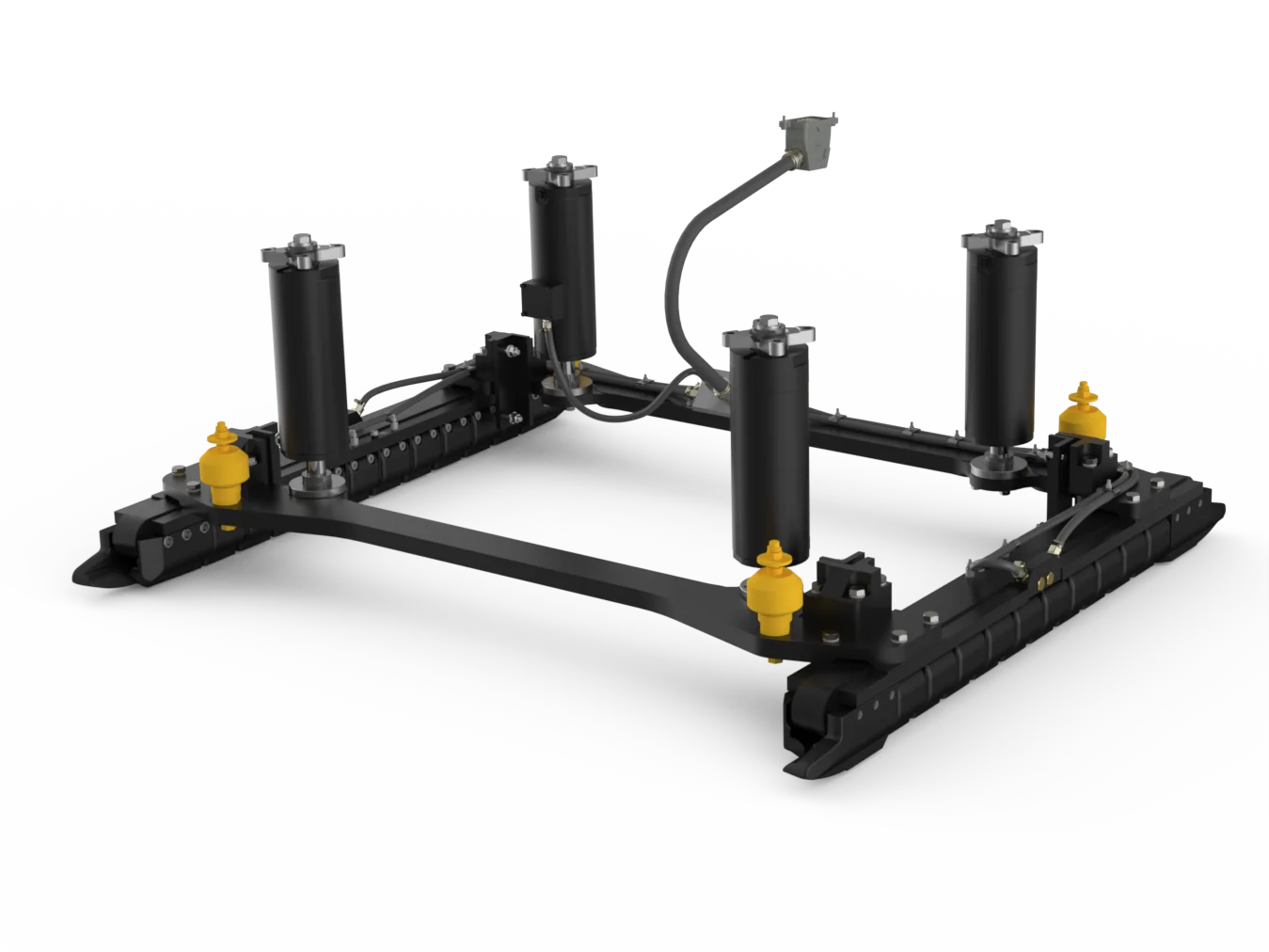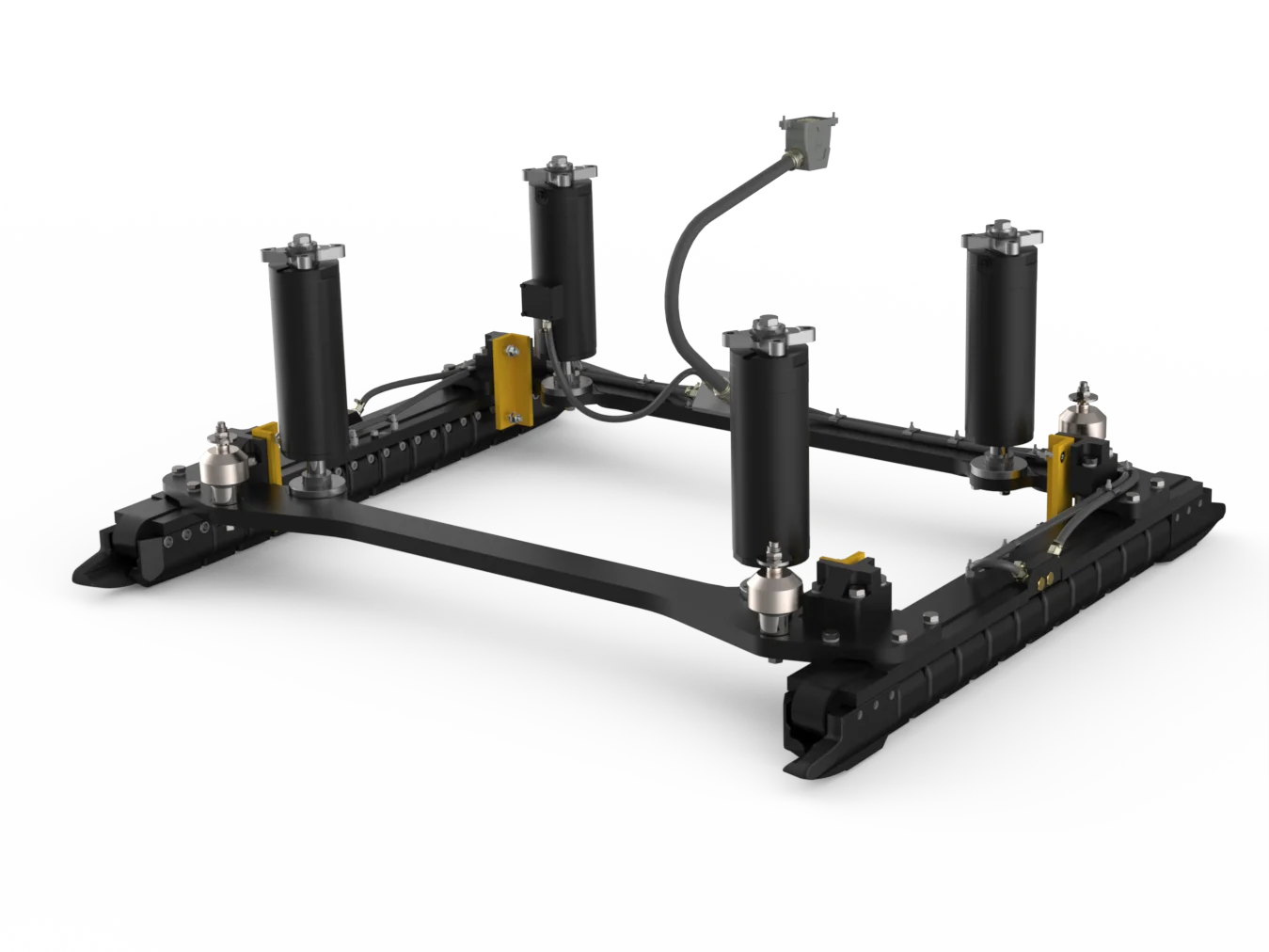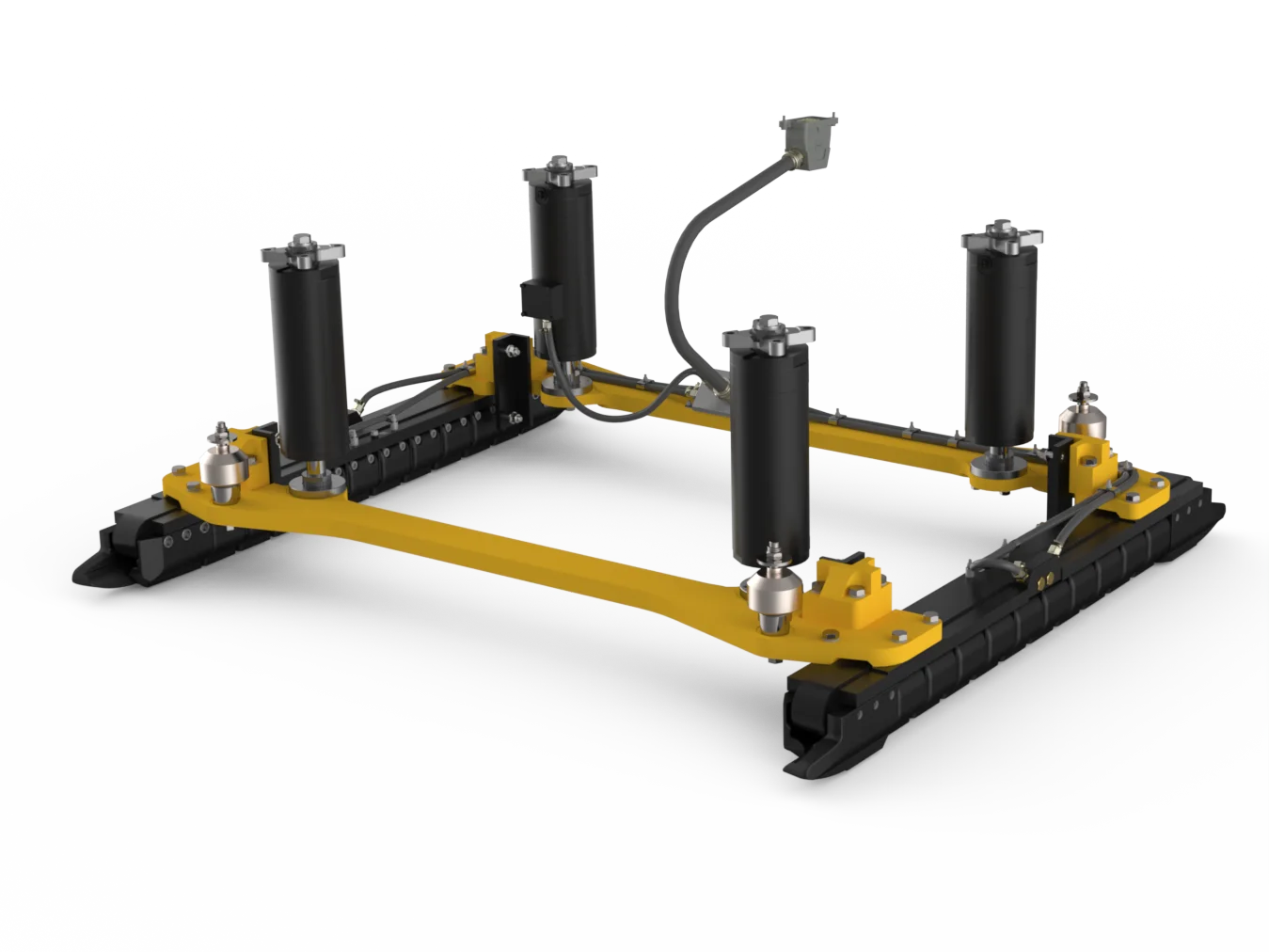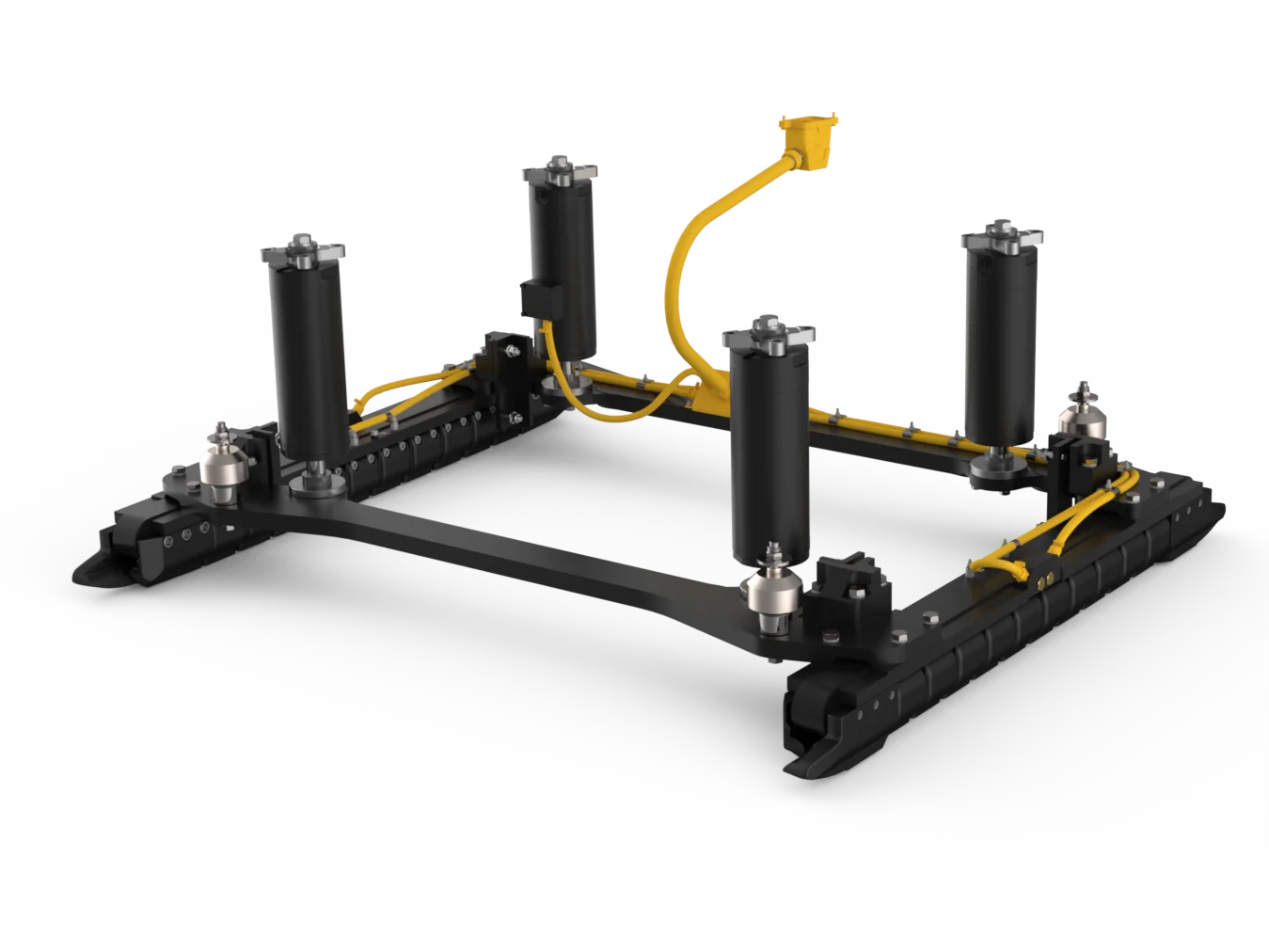 Assembly groups
Articulated magnet
Consists of a coil as well as pole shoes and end pieces as wear parts. The wear parts are flexible and adapt to the track to compensate for the rigid connection of the two articulated magnets by the tie bars. When the magnetic track brake is energised, a magnetic field builds up in the excitation winding of the coil, which is directed into the rail by the wear parts. SCHWARZER articulated magnets work with different wear materials, either classic steel or a maintenance-free material, tested by SCHWARZER together with vehicle manufacturers. The wear part of maintenance free material wears out without developing weld on deposits and has been proven to achieve a longer service life compared to all other maintenance-free wear materials.
Actuators
Keeps the brake centered in the upper position by means of spring force - even with accelerations of up to 2.5 g in the vertical direction. In the event of emergency braking, pressure is applied to the actuators and the articulated magnet brake lowers onto the rail in a maximum of 3 seconds.
Actuator with position detection
Contains an additional microswitch that detects the upper position or the leaving of the upper position. Additional external switching devices and consoles on the DG are thus unnecessary.
Centering
Consists of the centring cone mounted on the brake square and the cone flange installed on the bogie. A rubber-elastic bearing located in the cone flange effectively dampens the vibrations of the brake in the high position.
Angle tappet
Are mounted on the bogie and transfer the braking force to the bogie.
Tie bar
The articulated magnet are rigidly connected by two tie bars.
Cable harness
Connects the two articulated magnets to the vehicle's brake control - either in parallel or in series. Likewise, the cable harness can also accommodate the signal cable of the actuator with position detection.
DO YOU NEED A SPECIAL COMPONENT?
Please contact us. We supply all common spare parts for our own product range as well as for other brands.
More about spare parts
Do you have any Questions? Contact us!